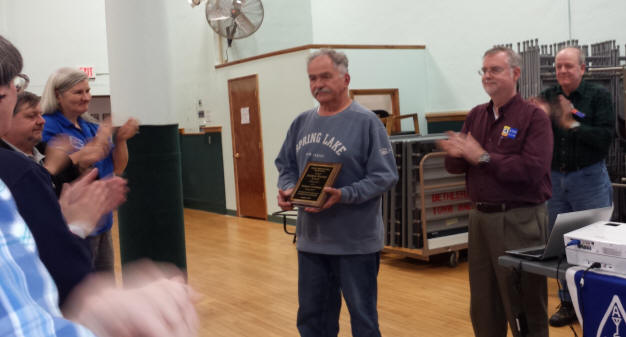 K2ONP, George Honorary Life Member AARA

April 2015 B Plus is

here

.




==> May 8, 2015 Meeting <==

==> AARA Annual Dinner <==
==> 6:30 PM <==
==> Delmar Firehouse, Adams Street <==
==> Reservations Required by APRIL 30 (Contact

KC1NN

) <==


Program: W2LK and DXexpedition to Mellish Reef


==> May 2nd is Thatcher Park "Cleanup The Park Day".

AARA will be participating by performing a
"special AARA project" on May 2nd.
It will be the assembly of an aluminum greenhouse on a stone pad up at the Nature Center. It looks to be about 9' X 14' in size.
KB2HPX, Nathaniel
will be coordinating and getting the materials onsite, but we'll need some folks to help with the heavy pieces, some to sort out all the small parts and pieces (nuts and bolts, etc), and following the assembly instructions. If anyone has a portable fold up table(s) and 6' step ladder those would be helpful for staging parts and setup of the pieces. Other than that, hand tools, screwdrivers, file, tape measure, level.
It should be a great project for us and the park folks (especially the lady who runs the Nature Center) are very excited that we will be leading this.
More details as KB2HPX has them. Spread the word!
The Albany Amateur Radio Association, Incorporated (AARA) was founded in 1912, and is an American Radio Relay League (ARRL) affiliated Amateur Radio club. The mission of the AARA is to provide a common meeting forum for Radio Amateurs, provide emergency and public service communications and to provide amateur radio operator training. Centered in the Capital District of Upstate New York, AARA operates the K2CT/RPT repeater on 145.19 MHz (PL 103.5). The club callsign is K2CT. The Club Station Trustee is K2EP.